How to create a multi-lingual WordPress Website
How to create a multi-lingual WordPress Website
Using multiple websites for different languages is not a good solution, this is why we always recommend translating it via plugins, and you can try using: Polylang
After you install and activate the plugin you need to visit Settings » Languages to configure the plugin.
The language settings page is divided into three tabs. The first tab is labeled 'Languages'. This is where you add the languages you want to use on your site.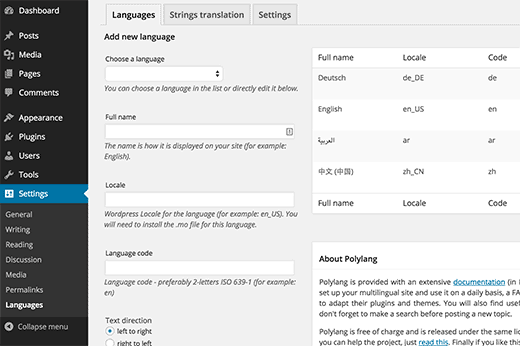 You will need to add the default language, as well as select all other languages that users can choose on your site.
After adding the languages, switch to the 'Strings Translations' tab. Here you need to translate site title, description, and then choose the date and time format.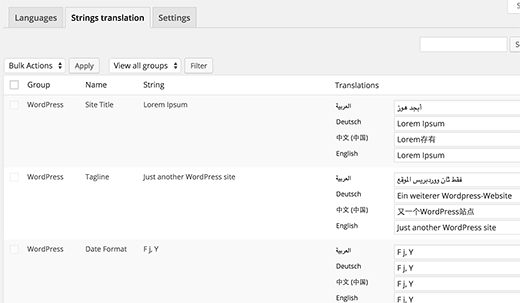 Last step in the configuration is the Settings tab. This is where you can choose a default language for your site and other technical settings.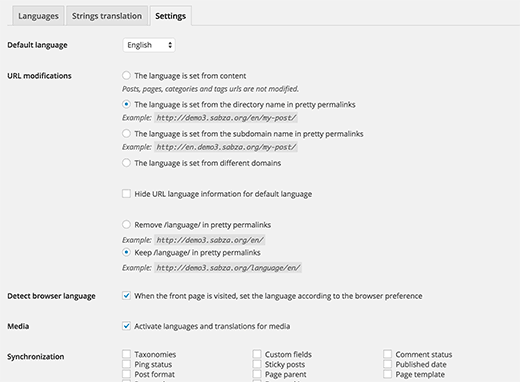 Add multi lingual content
Polylang makes it super easy to add content in different languages. Simply create a new post/page or edit an existing one. On the post edit screen, you will notice the languages meta box.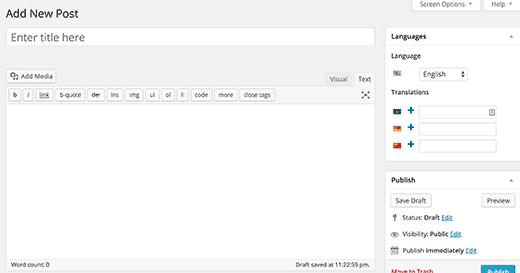 Your default language will automatically be selected, so you can first add content in your default language, and then translate it into others.
To translate, you need to click on the + button next to a language and then add content for that language.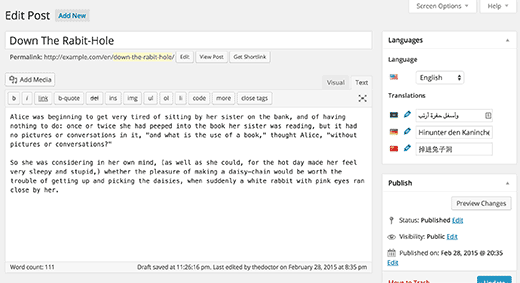 Repeat the process for all languages. Once you are done, you can publish your posts and pages.
It's important to note that Polylang works with custom post types, so it can definitely help you make your woocommerce store multilingual.
Display language switcher
Adding a language switcher allows users to select a language when viewing your site. Polylang makes it super simple. Just go to Appearance » Widgets and add the language switcher widget to your sidebar or another widget-ready area.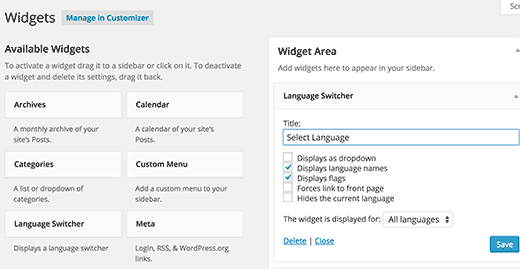 You can choose a drop down, or use language names with flags. Once you are done, click the save button to store your widget settings.
Related Articles